All-Mountain World Championships
Two-Day Mountain Bike Stage Race, featuring:
Point to Point Cross Country Race and Downieville Downhill Race

Bike companies spend thousands of dollars and countless hours engineering office bound gizmos to mimic the most extreme trail conditions. Here in Downieville, we have the All-Mountain Class, which not only tortures the bikes, the riders get to learn what they're made of too.
Racers compete in both the Point to Point Cross Country and the Downieville Downhill, on the SAME bike. Riders must choose their weapons wisely; a bike that climbs efficiently, descends with precision, and can handle a high-speed beat down for 42 miles on the way to victory.

SEE CROSS COUNTRY AND DOWNHILL PAGES FOR INDIVIDUAL RACE SPECIFICS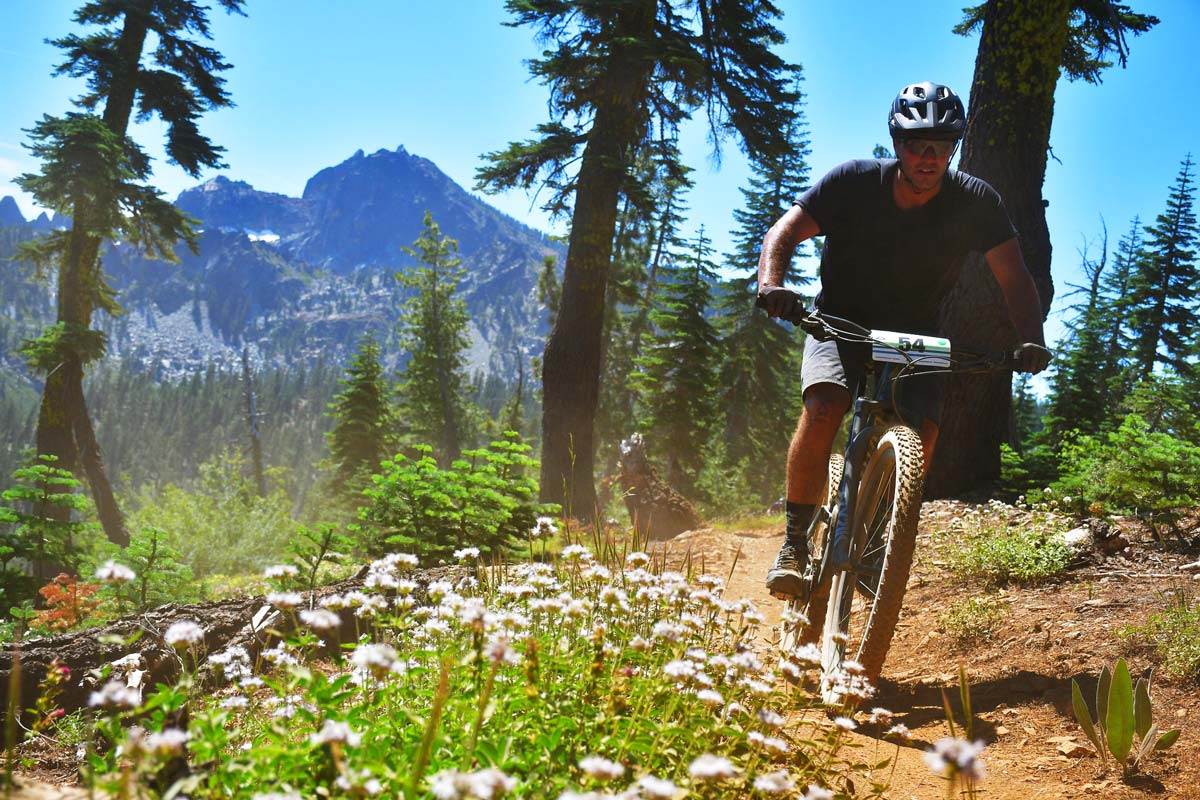 There will be a mandatory bike weigh-in and a parts check prior to the XC Race, either at registration Friday in Downieville (3-7PM) or Saturday in Sierra City (6-8AM). No switching of parts, or modifying of parts. The bike must weigh the same each day, or the racer is bumped from the All-Mountain class. All Mountain racers must also weigh in 30 minutes before their Downhill start time on Sunday at the Start on Packer Saddle.

Pro All-Mountain category- there will be a timed cut-off for reaching Downieville in the Cross Country race. Riders have 3 hours to complete the 26.5 mile course, or they are pulled from the All-Mountain category.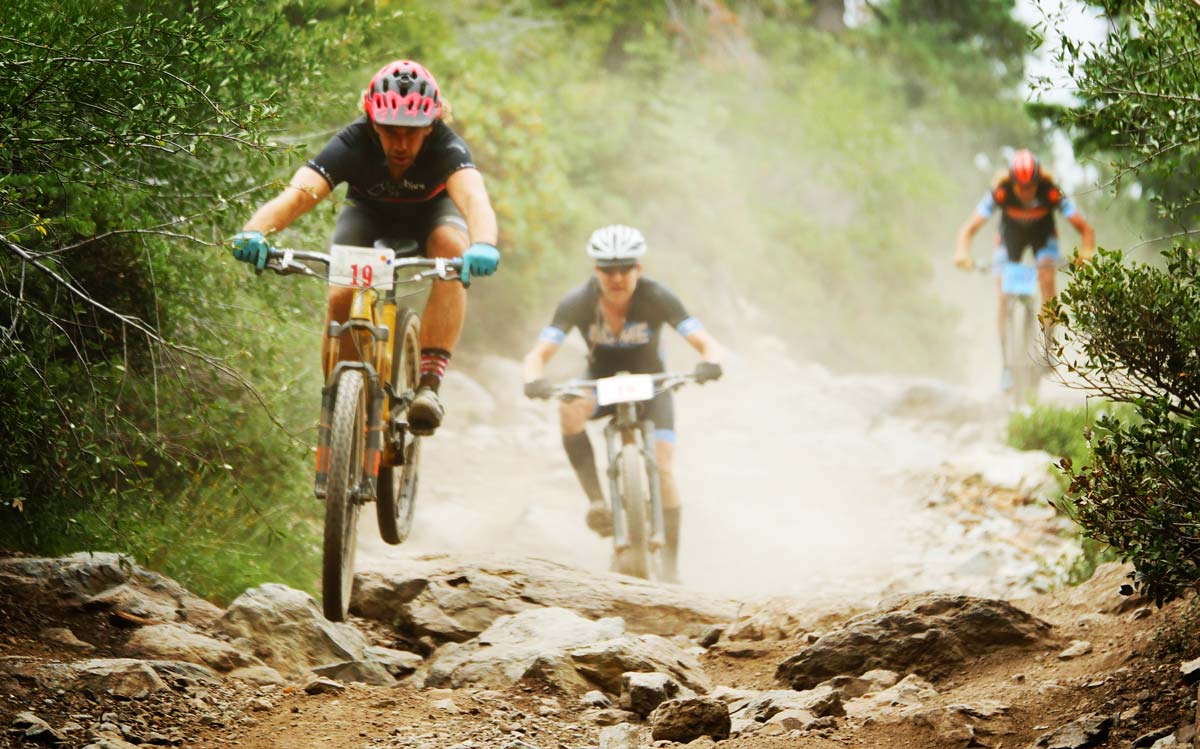 POINTS SYSTEM FOR ALL-MOUNTAIN
In the spirit of competition, we'll be using a Points System to determine our All-Mountain World Champions. Lowest total wins. A points tie will default to the riders DH finish position.
1st - 1 pt
2nd - 2 pts
3rd - 3 pts
4th - 4 pts
5th - 5 pts
6th - 6 pts
7th - 7 pts
8th - 8 pts
9th - 9 pts
10th - 10 pts

11th - 11 pts
12th - 12 pts
13th - 13 pts
14th - 14 pts
15th - 15 pts
16th - 16 pts
17th - 17 pts
18th - 18 pts
19th - 19 pts
20th - 20 pts

ALL-MOUNTAIN CLASS REGISTRATION DETAILS:
Only 450 race entries available
These entries will sell out, as there is limited space in each category.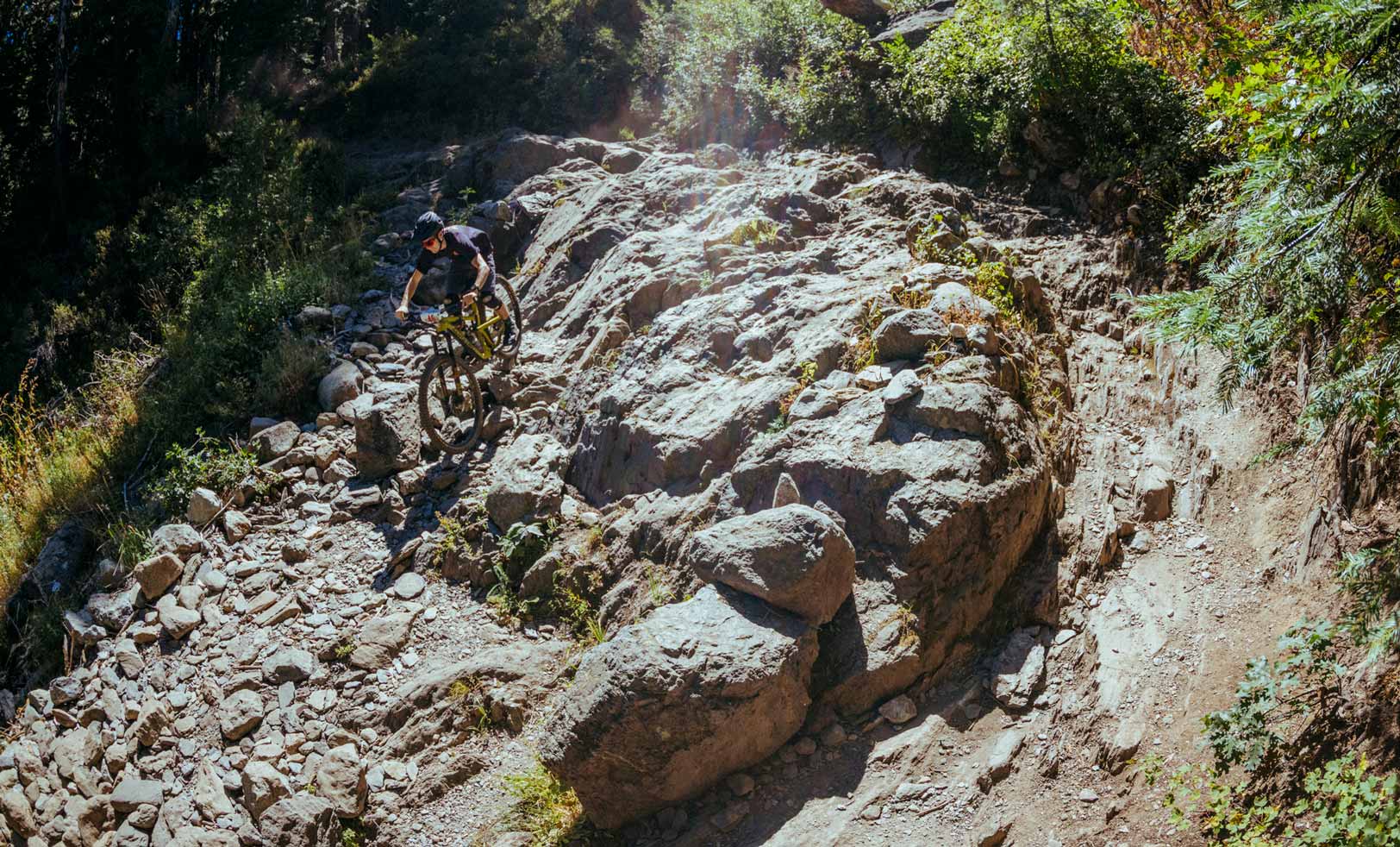 ALL-MOUNTAIN WORLD CHAMPIONSHIPS RACE CLASS CATEGORIES:
Pro Men*
Pro Women*
Singlespeed open ages*
Expert Junior Men 13-18*
Expert Men 30 & Under*
Expert Men 31-40*
Expert Men 41-50*
Expert Men 51+*
Junior Women 13-18*
Expert Women 30 & Under*
Expert Women 31-40*
Expert Women 41-50*
Expert Women 51+*
CROSS COUNTRY START TIMES (Saturday):
8:30am - Pro, Pro All-Mountain and Singlespeed
8:35am - Expert Wave 1 (ages 13-40)
8:40am - Expert Wave 2 (ages 41+)
8:45am - Sport
8:50am - Beginner and Junior
DOWNIEVILLE DOWNHILL START TIMES (Sunday):
Pro Men category starts at 9:00 AM. Riders depart in 1- minute intervals
All other categories depart in 30- second intervals
Exact start time for each rider will be posted in advance
Arrive at the start line no less than 30- minutes before your scheduled start time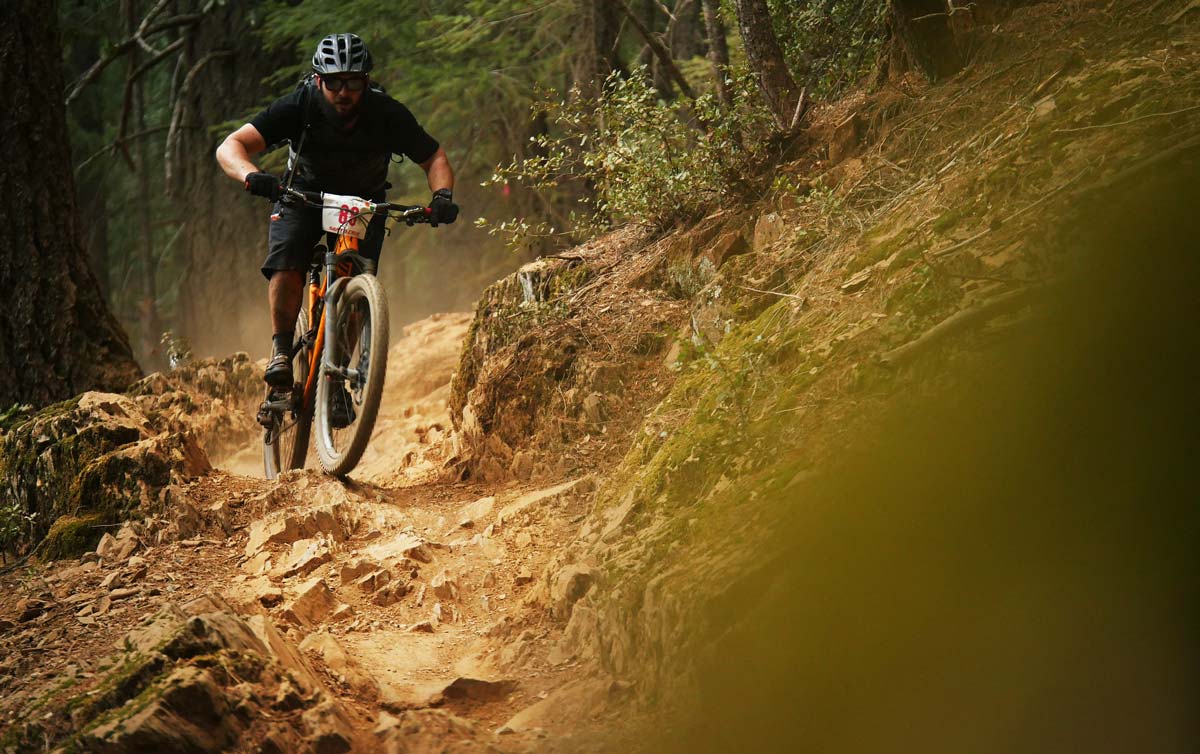 "Stick to the Track"
Some riders seem to be all too familiar with racing events like Megavalanche, and other big mountain enduros, where the fastest man or woman down the mountain, regardless of the route, is crowned champion. This type of racing became a problem in the 2010 Downieville Classic, as we had several riders using what we like to refer to as "Hillbilly Lines". We are officially ending this method of racing, by placing course marshals in known "cutter" areas. Riders that do not stick to the track will be disqualified.
REGISTRATION FEES INCLUDE:
All net proceeds go to the Sierra Buttes Trail Stewardship, to support the SBTS Trail Maintenance Program. Fees include; insurance, accurate computerized timing, EMT support, aid stations with refreshments, catered lunch, shuttle service from Downieville to Sierra City and Packer Saddle following the event, event socks, pint glass filled with cold beer at the finish, grab bag- properly equipped, Downieville School kitchen rental, Downieville Community Hall rental, Sierra City Community Hall rental, Sierra County Special Use fees, US Governmentt Special Use fees, including surveys of reproductive pattern of California Spotted Owl territory S1057 / Northern Goshawk territory D53T13, and a whole mess of porta-potties, garbage cans and recycling receptacles.