DV Classic Volunteer and Industry Rep Trifecta
The Volunteer and Industry Rep Trifecta challenges volunteers and industry sponsor staff to a three stage competition of speed and skill. This is a fun way to show our appreciation for all of the volunteers and industry staff who help make the Downieville Classic possible. The Trifecta will be held Thursday, August 4 from 5pm to 8pm during the BBQ celebration at Yuba Expeditions and before Joy and Madness rocks the riverside. The competition is open for the first 40 contestants who register. Email mark@sierratrails.org to register before Friday, July 29. Some registration may be taken onsite on Thursday, August 4th but only if the Trifecta is not full.
Stage 1 – Pixie Crit
The Pixie Crit is an obstacle course featuring wooden roller coasters, teeter-totters, ramps, cone chicanes, and a staircase sprint. Use your mad skillz as you fight to keep the rubber side down on a 16-inched wheeled bicycle.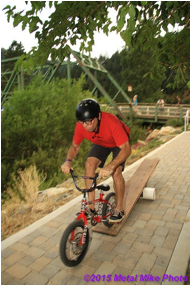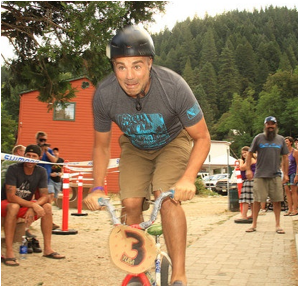 Stage 2 – Dirtbag Sprint
The Dirtbag Sprint is a sack race using the heavy duty, dirt transport bags Sierra Buttes Trail Stewardship uses in trail construction. Racers will navigate a coned obstacle course standing inside the knee high dirtbag.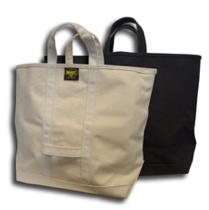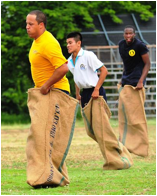 Stage 3 – Beer Slam
After the Dirtbag Sprint, racers will consume one beer (21 and over) or root beer (for those not wanting to consume alcohol or under 21) to capture their overall time.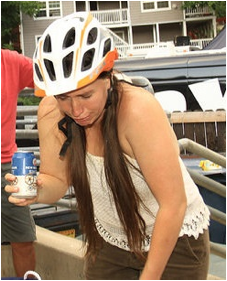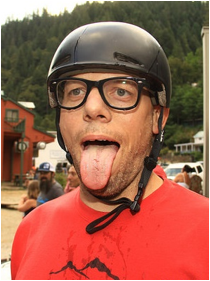 WinnerÕs Prizes
Prizes will be awarded on the podium Saturday during the cross country awards ceremony. Top prize in the adult competition will received the coveted Volunteer Trifecta World Championship belt.